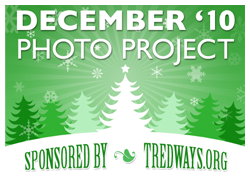 I just got on the bandwagon, but thankfully my sweet boy took this photo yesterday so I can officially say
I have a photo for December 1st!
Folks, meet Brady-
Brady, meet all of blogville...
Brady is a mama's boy...you can normally find him wrapped around my neck, sleeping on the headrest of my chair as I blog. He is my overseer of all great deals...haha...